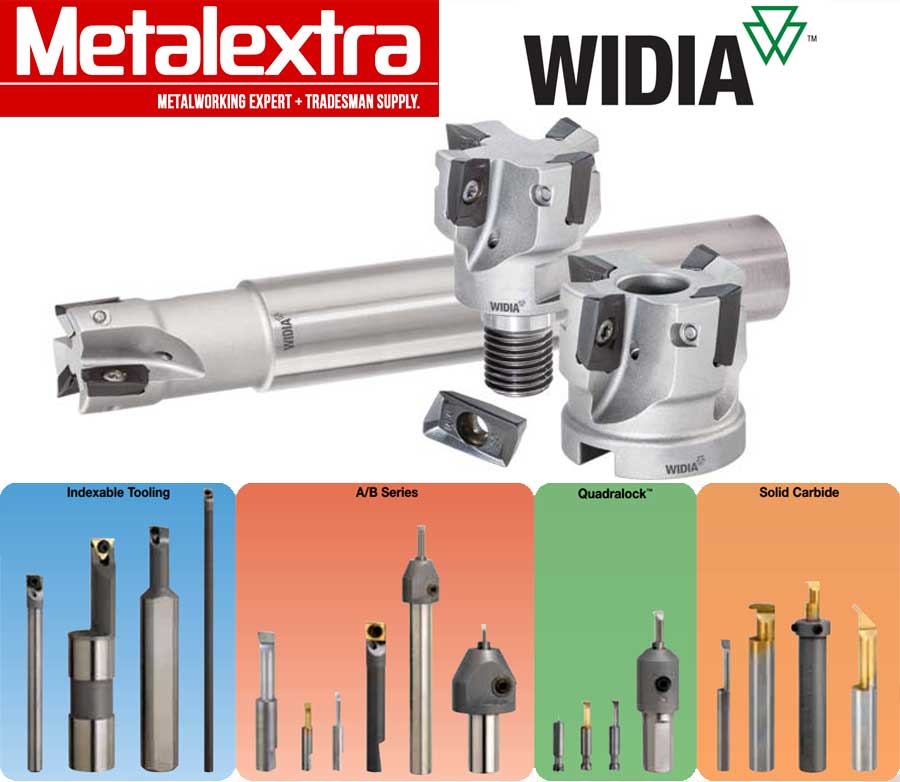 WIDIA Products Group is owned and managed by Kennametal corporation of Latrobe, Pennsylvania area United States of America. WIDIA in previous years own many prestigious patent and brand from their German origin. WIDIA has defined excellence in innovation, technology, and customer service for more than 90 years. As an industry-leading manufacturer of cutting tools, WIDIA offers a complete portfolio of precision-engineered products. With thousands of Turning, Milling, Holemaking, Tapping, and Tooling Systems products; you will find everything you need from one single source.
WIDIA also found uses for tungsten carbide in demanding specialty applications where resistance to wear was vital, such as in valves, dies, drill bits and snowplow blades, disks, fuel control systems, and landing gear for the aerospace industry, Machine tools: Machining centers, turning centers (CNC lathes), automatic lathes (screw machines). Tooling for machine tools: Indexable toolholders, collets, fixtures, cutting tools (via WIDIA Products Group, a consolidation of various brands in this industry): inserts, tool bits, milling cutters, taps and dies, metal sawing cutters and tooling.
When you buy WIDIA products, you are buying the ultimate in performance and tool life. We live at the forefront of technology, always striving for the perfect blend of innovation and reliability. Match the most expansive portfolio of precision-engineered products with a global that only comes from WIDIA delivered by METALEXTRA.